Back-to-School is around the corner and this is a fun sponsored conversation to inform Celeb Baby Laundry's readers about the Ultimate Back to School Giveaway. Don't miss your chance to save on back-to-school supplies while entering to win over $3,300 in Prizes!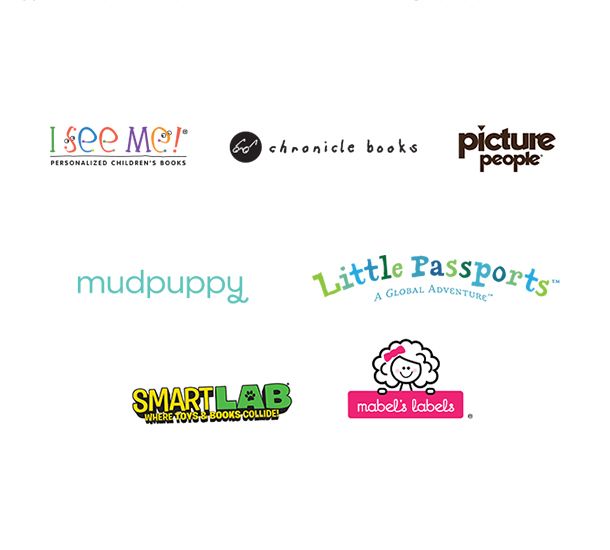 In celebration of the new school year, See Me! Personalized Children's Books has partnered with six other popular back-to-school brands to give parents extra savings during this costly time of year. Savings between 10%-15% can be found at Mabel's Labels, Chronicle Books, Little Passports, Picture People, Mudpuppy and SmartLab Toys. The savings are only available for a short time, so act now because the deals expire on September 1st, 2015!
Here is a list of special codes to activate the saving for each brand:

Save 15% site-wide at ISeeMe.com – Enter coupon code BTS.
Save 20% side-wide at ChronicleBooks.com – Enter code YAYSCHOOL.
Save 20% side-wide at Mudpuppy.com – Enter code SCHOOLDAY.
Save $10 site-wide at Little Passports.com – Enter code LUCK10.
Save 10% site-wide at Mabel's Labels – Enter code BTSSWEEPS.
Save 20% site-wide at smartlabtoys.com – Enter code SMART20.
FREE 10×13 Portrait image at PICTURE PEOPLE. Visit http://bit.ly/1PgBJOH
Don't forget to take part in the Ultimate School Giveaway Twitter Party on Tuesday, August 18 at 8:30 AM PST / 11:30 AM EST. By participating you have the chance to qualify for over $3,300 in Prizes! 10 Winners will receive an ultimate back to school bundle from Chronicle Books, I See Me!, Little Passports, Mabel's Labels, Mudpuppy, Picture People, and SmartLab Toys. Each bundle is valued at $333.76 and contains:
A gift certificate for two I See Me! personalized books ($69.98)
A Portrait Package from Picture People ($54)
A 3-month subscription from Little Passports ($41.85)
Gift Pack from Chronicle Books ($51.97)
Little Kid Combo from Mabel's Labels ($42)
Demolition Wrecking Ball from SmartLab Toys ($29.99)
Craft Kit, Sticker Roll and Puzzle from Mudpuppy ($43.97)
This is a sponsored post written by me on behalf of Mabel's Labels, Chronicle Books, I See Me!, Little Passports, Picture People, Mudpuppy, & SmartLab Toys